Meet Linda Raedisch, Architect of Alvenholm
I recently had the opportunity to ask author Linda Raedisch some questions about her most recent book THE PRINCESS IN THE MOUND – A Visitor's Guide to Alvenholm Castle. As you will see, she is as lively as her "fiction".

https://www.amazon.com/Princess-Mound-Visitors-Alvenholm-Castle/dp/1548161799
But first, you will want to know about her books of non-fiction, both from Llewellyn Publications:
NIGHT OF THE WITCHES – Folklore, Traditions & Recipes for Celebrating Walpurgis Night, which Llewellyn Publications calls a "charming, impeccably researched book" about the lost traditions of this auspicious night.
and
THE OLD MAGIC OF CHRISTMAS – Yuletide Traditions for the Darkest Days of the Year, which is a "spooky sleigh ride" deep in the heart of the winter wonderland.
Linda is also the author of dozens of articles in Llewelln's annuals, the Herbal Almanac, Sabbats Almanac, and the Witch's Companion.
Here is our interview, which we conducted via email, my questions and her answers.
Tell me a little about the places you've visited that helped form the composite for Alvenholm Castle.
My Mom's side of the family comes from far northern Germany, which is practically Scandinavia.  In fact, at times it has been.  My aunt and uncle live in Daenisch Nienhof (which translates roughly as "Danish New Farm") which is located in the Daenischer Wohld which is part of the larger area of Schwedeneck, "Sweden Corner."  So over the centuries, it has been part of several different kingdoms, duchies, and what-have-you.  The native language is not German but Platt or "Low German" which is closer to English and Dutch. There's a lot of history and a lot of old houses to traipse through.

When we go down to the beach (it's on the Baltic) we walk past a Baroque manor house that you can't go into because it's been made into condos.  So, of course, that's the house I started to wonder about.  Also, my uncle once pointed out a field to me near his house.  A witch was burned there in the 1600's.  That was the inspiration for the character of Anke Erker, but I gave Anke a happy ending.  And Anke;s husband, Witchety Willi, is my response to the Black Peter controversy.  Black Peter is a comical Dutch Christmas figure who's traditionally represented by a white person in blackface.  Imagine growing up Black in the Netherlands and having to see that every year!  Witchety Willi, on the other hand, was a successful entrepreneur, and many Alvenholmers can trace their lines back to him.     

One of the houses we can and do always go into is Schloss Gottorf (Gottorf Castle) which was designed by architect Nicodemus Tessin who also designed a lot of grand homes in Sweden.  In the book, he's "recast" as "Theophilus Nessin."  Alvenholm is a lot like Gottorf, but much much smaller and much more run down.  Also, much more haunted!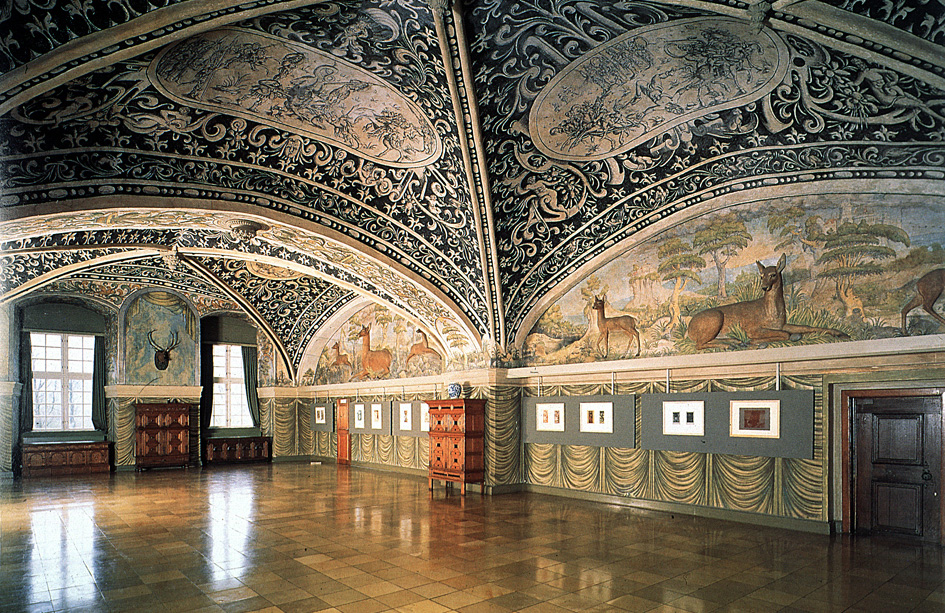 What about the people? Are they based on curators and craftspeople you've met? The names are a real mouthful sometimes!
Some of the names in the book are family names, slightly altered, some are taken from place names in the area.  My great grandmother Magdalene was one of thirteen children, 12 girls and one boy.  They were partly the inspiration for Juniperus and Aina Nissenborg's thirteen daughters in the book.

I've long been obsessed by craft and by materials.  I don't want to be bored with dates!  I want to know how things were made and what they were made of.  There's more history in a chair or a carved wooden headboard than there is in a textbook.

Also, my sister Marlene was a decorative painter and a world-class gilder.  I started writing the stories that became Princess about six months after she died.  It was a way of both channeling my grief and celebrating her craft.  My illustrator, Ursula Raedisch (who's also my daughter!) inherited all her gilding tools and materials and she's doing some beautiful work with gold leaf on glass.

As "A Visitor's Guide", your book has no storyline. That being said, you built characters with personalities, and settings with spirit of place – literally. Tell me about your background and life studies that inspired the richness of Alvenholm. What are you into?
I'm an autodidact.  I have only "some college," as they put it on surveys.  I'm always obsessed with something and, like Neil Gaiman tells us, you have to trust your obsessions!  After my sister died, I bought the old classic, The Art of the Painted Finish for Furniture and Decoration by Isobel O'Neil.  https://www.amazon.com/Painted-Finish-Furniture-Decoration-Impersonators/dp/0688060706  Why?  I don't know, because I can't actually do any of the things my sister did; that takes years of training.  But the book is magical.  You open to any page and it's pure poetry.  Here, let's try it!  Page 192: "Certain mediums used for antiquing painted areas are discussed here again when they may be used effectively on leaf: in accordance with the manner of coloring, it is possible to gray, yellow, or blacken silver, and to brown gold."  See?  The idea of spending hours, if not days, painting one thing to look like another thing, well, it's just fascinating.  And there's a lot of that going on inside Alvenholm Castle.

I also have a whole shelf of Swedish Castle books.  They're really coffee table books but I treat them as cover to cover reads.  In France, if you wanted mahagony, you got mahagony; if you wanted marble, you got marble, but up north all they really had was pine.  So they had to fake it.
I want to know more about your experience with self-publishing.
After doing a lot of research, I decided to publish with Amazon Create Space.  https://www.createspace.com/  You can pay for content and copy editing but I decided to go it alone.  I had several people read earlier drafts, including my mom who's pretty nit-picky!

I'm not good digitally, and as far as getting the book up, I was stretched to the limits of my scanty computer skills. But there's always someone at create space to answer questions, even if it takes a day or two for them to get back to you with an answer.  At Llewellyn, as you know, we work with the same editor all through a project, but at amazon it's a diffferent person every time,  Still, I'd do it again.  

Because I had already written my back cover copy – – the back cover is part of the fantasy – – I didn't buy the Marketing Essentials package.  Now I'm having trouble getting the book in people's faces.  If you search my books on my amazon, Princess comes up on about page 6, after all the Llewellyn annuals I've contributed to,  I think I've sold more copies at craft fairs at my "Soap, Book & Candle" table (Get it? Get it?  Not everybody gets it!) than I have on amazon.
  You have a very puckish sense of humor. If we could sit at a table together and time travel, where would we go and what would we drink?
"Puckish."  I like that!  Okay, so this is honestly the first thing that popped into my head: We'd travel back to China in the neighborhood of 3000 BC.  We're drinking green tea but we're not sitting down; we're strolling through a garden with the legendary first empress who supposedly invented silk.  As we walk under the mulberry trees, we watch to see if a silkworm's cocoon really does drop down into her tea cup and unravel.  And, most importantly, does she still drink the tea?
Can we look forward to future tours to other fascinating times and places?
Yes, I think you're going to have to look forward to more haunted houses and cupboards from me.  The last phrase in Princess is "so there is no way to know."  But since I wrote that, I've discovered more about Olga Ravenlow, and now I know.  And remember her older sister, Eugenia?  Turns out she married into the Mistelborg family, and there's something very spooky going on in their apple orchard. . . 
This is your opportunity to shamelessly self-promote your work and whatever it is you do that you want my multitude of readers to know.
I guess I just want to tell everybody to stay tuned.  I'm working on a third book for Llewellyn, due out late 2019, I think.  And I have lots more indie fantasies planned.  None of them take place at Alvenholm, but they are in the same universe.  The best way to stay tuned is via my facebook page, so send me a friend request.  https://www.facebook.com/linda.raedisch


Ursula Raedisch is still drawing and gilding away.  She seems to be in a Venetian phase right now.  You can see her work at https://www.etsy.com/shop/StudioGotik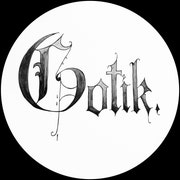 Thank you, Linda, for this deeper look into who you are and what makes you tick. I love reading about folklore and old traditions, and your work makes these studies very interesting and fun.
https://www.amazon.com/Night-Witches-Traditions-Celebrating-Walpurgis-ebook/dp/B004I1KN2C/ref=asap_bc?ie=UTF8
https://www.llewellyn.com/product.php?ean=9780738720586
Also available in French     https://www.amazon.com/nuit-sorcieres-folklore-traditions-walpurgis/dp/2896675574/ref=asap_bc?ie=UTF8;
https://www.amazon.com/Old-Magic-Christmas-Yuletide-Traditions-ebook/dp/B00EYIAMW0/ref=pd_sim_351_1?_encoding=UTF8&psc=1&refRID=EGYAPWYGG8ZR4XDZ4FNM
https://www.llewellyn.com/product.php?ean=9780738733340
This one is also available in Czech! https://www.cbdb.cz/kniha-140594-davne-kouzlo-vanoc-the-old-magic-of-christmas